PAINT PLATES
Recycled Paper Palettes for Painters
Made in the USA
Patent Pending
Artists - Teachers -Paint Parties
Don't make due with soggy paper plates, or plastic palettes.
Use Paint Plates recycled paper palettes for painters.
Save time on clean up and stop washing paint down the drain.
100% Recycled Paper
Water Resistant
Safely Disposable & Biodegradable
Made in the USA
For Schools - Studios - Event Organizers
"They are the Best! Teaching Paint and Sip I need a product that is clean with quick setup. I hate using Styrofoam plates, the paint runs together and it's a mess. Not to mention Styrofoam is bad. I stopped using plastic disposable solo cups and went with a washable stadium cup but was still using messy Styrofoam plates. I was going to buy plastic washable palettes but then I thought, hasn't anyone ever thought of making a paper Palette? I Googled it and found Paint Plates by Toss Products. I'm glad I did because now I don't have to wash palettes and peel off paint…simply perfect and environmentally guilt-free. I'm in love!"

Jennifer Beckwith
Jens Creative Painting, Milford CT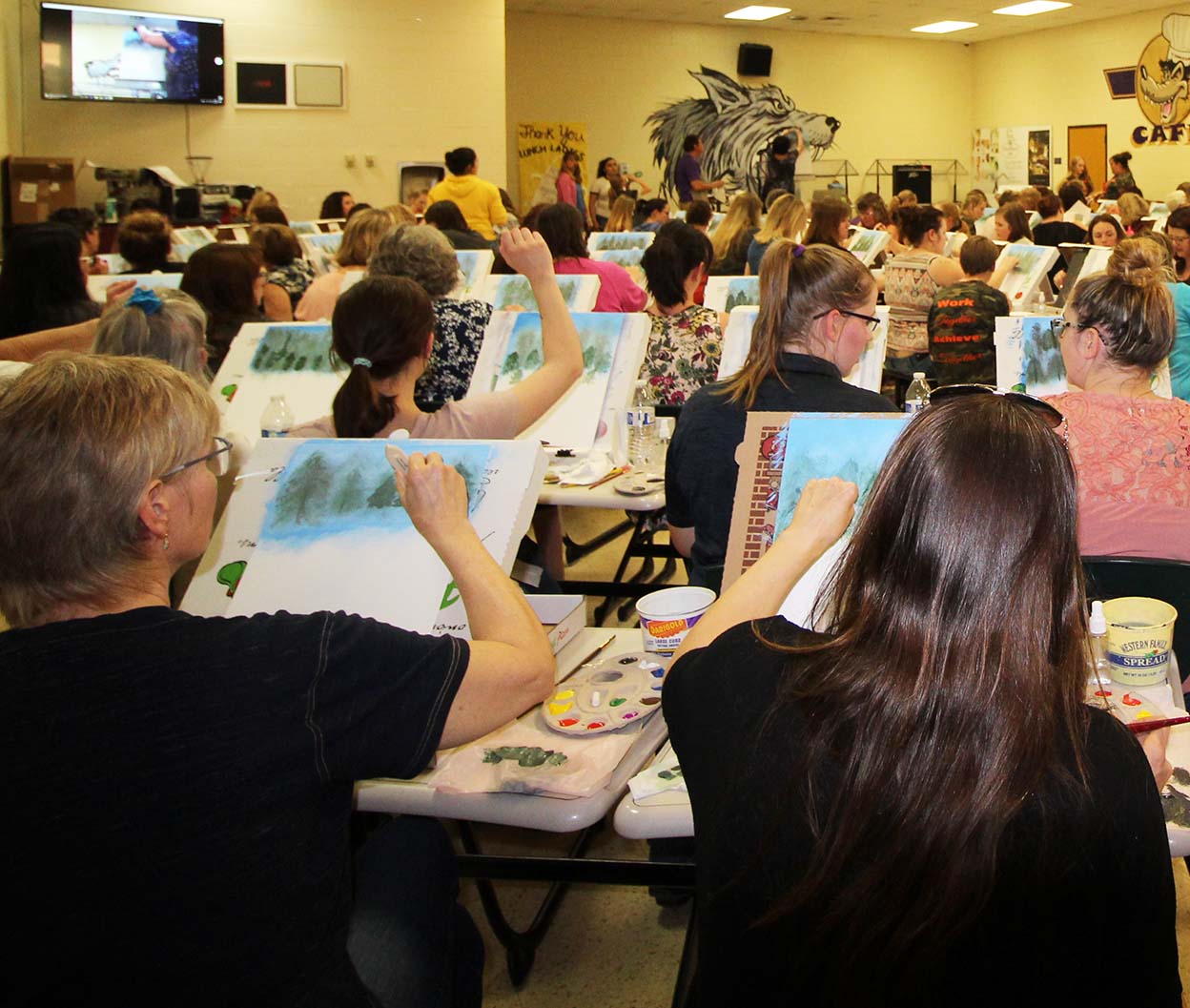 Teachers,
Students,
Paint Parties.
Check out this class of 103 painters.
With Paint Plates, clean up took half the time.
Paint Plates are safely disposable and biodegradable. No more washing paint down the drain!